About Pamela J. Starr, CBA, J.S.M.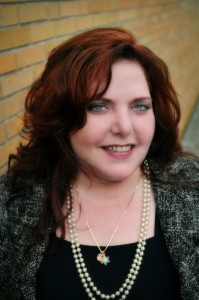 Following a successful career in BigLaw, Pamela launched StarrParalegals to provide 21st century paralegal support to attorneys in Bankruptcy & Creditors' Rights, all things ECF, and more. In her role as Paralegal Extraordinaire, she helps attorneys throughout the US make their "billable dollar worth every penny."©
It was an obvious and natural transition – bankruptcy courts had been using e-filing and document management for years; lawyers were finally starting to see the real advantages of technology; and, well, the economy could no longer support traditional law firms. The time was ripe for this enterprising paralegal to hang her virtual shingle to offer savvy solos and small firms a reliable, cost-effective staffing alternative that would allow them to maintain their image of professionalism and their bottom line . . . outsourcing paralegal duties.
A daughter of the GSOT, now living in Georgia, Pamela is an active member of the Georgia Association of Paralegals ("GAP"), the National Federation of Paralegal Associations ("NFPA"), the American Bar Association ("ABA"), the American Bankruptcy Institute ("ABI"), and the Association of Bankruptcy Judicial Assistants ("ABJA").  Pamela graduated from the University of Texas at Austin and Southwestern Paralegal Institute in Houston – one of the first ABA approved paralegal certification programs in the US – in 1983; became a Certified Bankruptcy Assistant ("CBA") in 2006; and received a Master of Science of Law ("J.S.M."), cum laude, in Bankruptcy & Restructuring and E-commerce from Thomas Jefferson School of Law in 2012.
Considered a leader in the paralegal community, Pamela's articles and interviews have been featured in GPSolo Magazine, The National Paralegal Reporter, Paralegal Today, BankruptcyProfessional.com, The Fulton County Daily Report, and Law Technology News. She is also the go-to paralegal speaker on topics including: e-filing, working virtually, ethics, and 'what to do after graduating from paralegal school'. In 2011, Pamela was honored by her peers as a ParalegalGateway 'Paralegal Superstar' and Georgia Powerhouse Paralegal nominee.
To top it off, Pamela serves as the Chair of NFPA's Ethics Board, blogs as her alter ego, 'Pamela the Paralegal', provides Career Mitigation© services to transitioning professionals at 'Sessions with a Starr', and is pursuing a Masters' degree in Training & Development from Roosevelt University.
Click on the following links to learn more about Pamela and virtual paralegals: